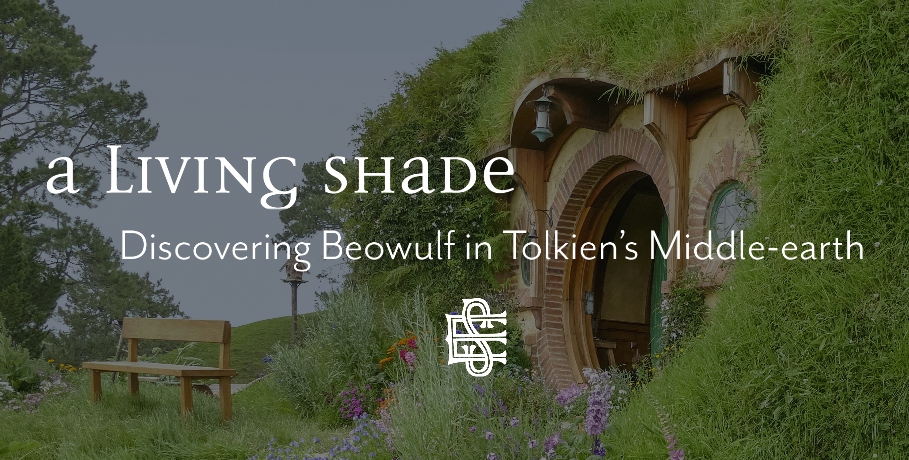 Chip Crane & J.D. Head: Discovering Beowulf in Tolkien's Middle-earth
What has Beowulf to do with Tolkien? Long before publishing his masterpiece, The Lord of the Rings, Tolkien became known for his expertise in the famous Old English poem from the early middle ages. Tolkien made no secret of his love for the poem, and Tolkien scholarship has recognized it as the single greatest literary influence on The Lord of the Rings. What does that influence look like?  We will look at several themes and patterns appearing in both works:
The idea of a just king, leading nobly in service to his people;
The Anglo-Saxon heroic code and the northern courage that grows stronger when things get worse;
Ring giving, oath-keeping, and the claims upon kinship; and
A sense of richness and depth coming through allusions to a lost past.
Join us for brief look at these patterns in these two great works, followed by some Q&A about the works and Tolkien.  Tolkien fans and Beowulf fans alike (sometimes the same people) can appreciate the works more fully. Those not familiar with either will learn a little about literary influence, resonance, and the power of history mingled with fairy tale.
—
Christopher "Chip" Crane has been teaching college English since 1995 and has been on the English faculty at the University of Maryland since 2010. He teaches literature and writing courses, his favorites being Medieval and Renaissance Literature, J.R.R. Tolkien: Middle-earth and Beyond and Medieval Myth and Modern Narrative. He previously taught English at the Naval Academy as part of his military career. During this time he directed the writing center, creative writing, Chaucer, Shakespeare, Korean American literature, Tolkien and Lewis, freshman composition, literary theory, film, and several other courses. Chip holds a Ph.D. in English Language and Literature from the Catholic University of America and an M.A. in Teaching Writing and Literature from George Mason University. His doctoral dissertation focused on the rhetoric of comedy in late medieval English literature. Chip also works as a consultant for the government in technical and business writing and team building. He joined the board of the Eliot Society in 2020.
J.D. Head received his BA in English from the best Christian university in America, Cedarville University in Cedarville, Ohio. In 2009, he earned his Masters in the Arts, Liberal Arts degree from St. John's College in Annapolis, MD.  He has taught literature, Bible, and philosophy on a variety of levels from middle school to college over 20 years of teaching, 16 of which have been at Rockbridge Academy. He has taught through Beowulf nearly every one of those years. He first fell in love with the story of the king who died fighting a dragon to save his people when he read a children's version of the poem in the Myths and Legends volume of the Childcraft encyclopedias his parents bought for him when he was a boy on the farm.
His love for Tolkien, naturally, came after.
—
Special thanks to Rockbridge Academy for use of their space for this event.
—