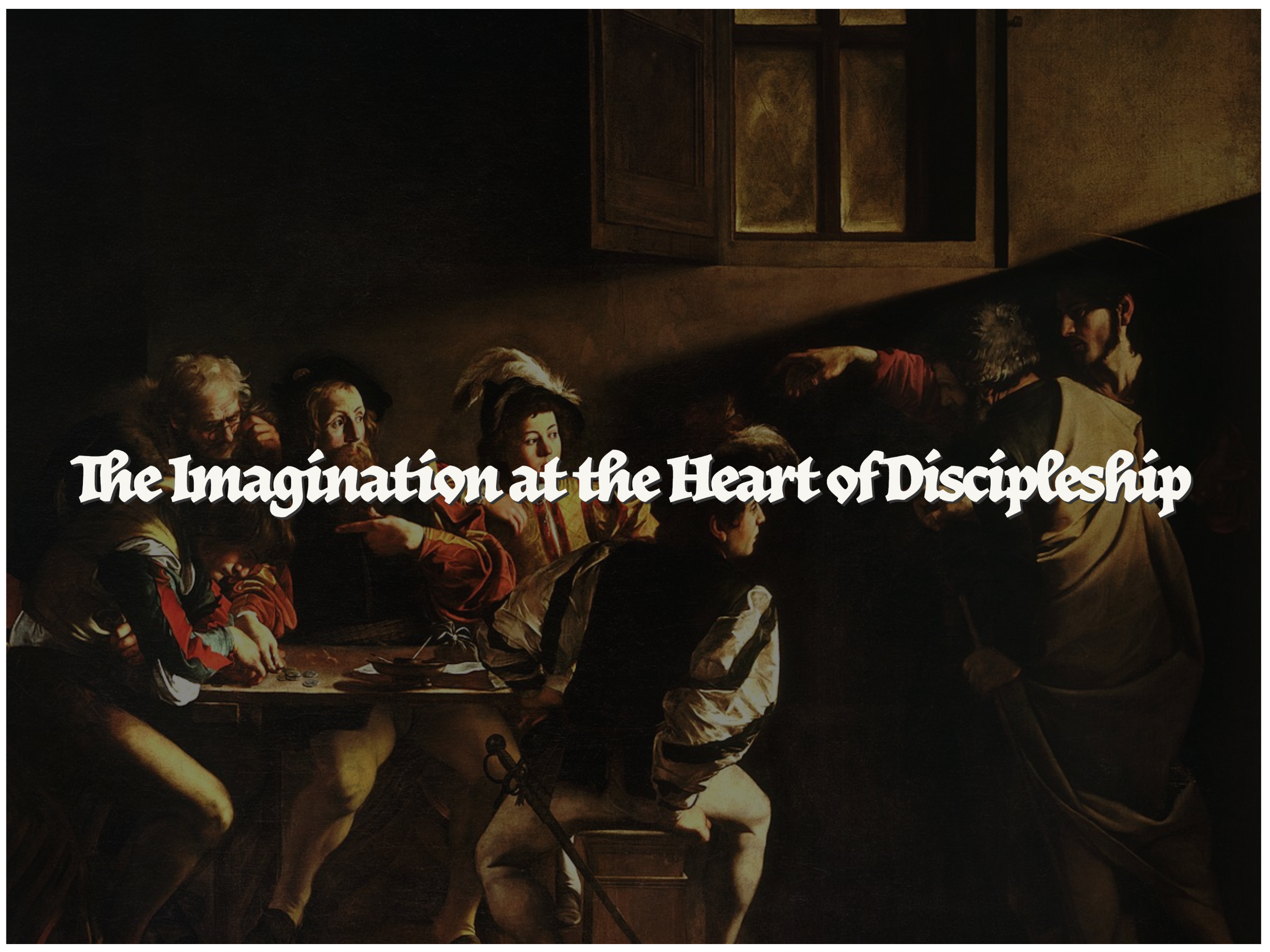 Dr. Junius Johnson: "The Imagination at the Heart of Discipleship"
Imagination is the native language of the human made in the image of God. Indeed, it is in many ways the concentrated expression of our image-character. And yet, although this human capacity is the light for the path of reason, it has been much less understood than reason, and we as the body of the faithful have done much less reflection on the role imagination plays in theology and the life of discipleship.
This talk is a theological exploration of our love of making and of things made, whether by hands or minds. It is a defense of the centrality of imagination to the Christian experience of the redeeming God and to our ability to offer a compelling witness to that fundamental encounter. And, since the imagination cannot be explained without the use of imagination, it is a poetic invitation to the vision of never-ending possibility, the expansion of our dreaming, and the exploration of the lands of eternal wonder that stretch forth from the feet of the people of God.
—
Dr. Junius Johnson is an independent scholar, teacher, musician, and writer. He is currently the executive director of Junius Johnson Academics, through which he offers innovative classes for both children and adults based in cutting edge scholarship.
Junius has scholarly expertise in philosophical and historical theology, especially the Medieval period, and in Classical and Medieval literature. He holds a BA from Oral Roberts University, a Master of Arts in Religion from Yale Divnity School, and an MA, two MPhils, and a PhD from Yale University. He is the author of 4 books: The Father of Lights: A Theology of Beauty, Patristic and Medieval Atonement Theory, Bonaventure On The Eucharist: Commentary on the Sentences, Book IV, dist. 8-13, and Christ and Analogy: The Christocentric Metaphysics of Hans Urs von Balthasar.
As a teacher, Junius was a Lecturer in Latin and Theology at Yale Divinity School for 7 years and an assistant professor in Great Texts at Baylor University for 6 years. In addition, he has taught both in public school, a homeschool coop, and a small classical school, for which he also served as headmaster.
A professional french horn player, Junius has performed on three continents and recorded on 6 albums and the soundtrack for Rian Johnson's The Brothers Bloom. He is an honorary member of the United States Army Field Band and the Royal Bermuda Regiment Band, and is the founder and horn emeritus for the quintet Brass.