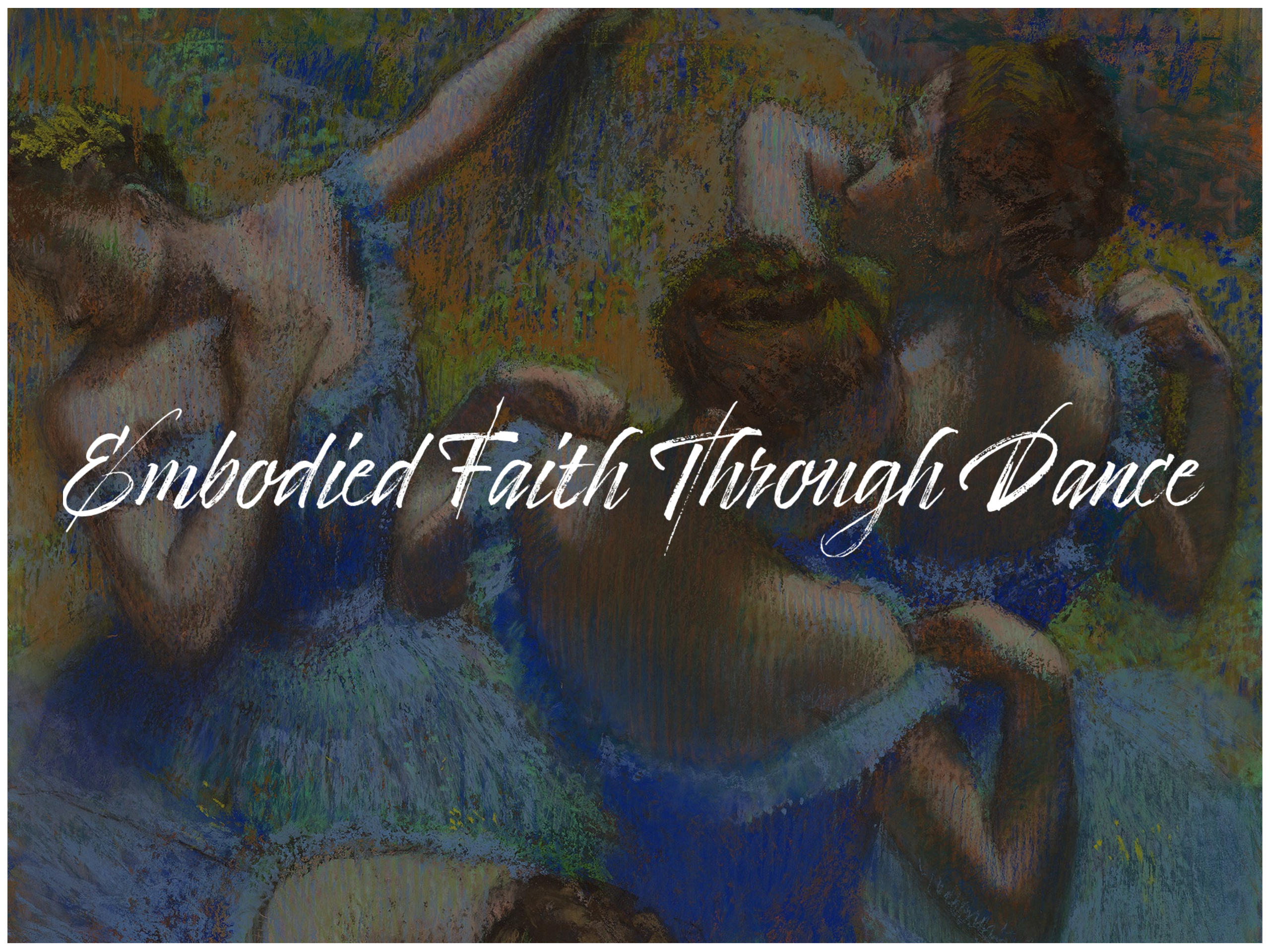 Libby John: Embodied Faith Through Dance
Libby John will discuss how the integration of creative expressions allows us to have a more embodied faith and to experience the presence of God with our whole selves. Specifically, with her background in dance, Libby will look at inviting the physical body into our spiritual formation practices. She will share about the performing art of dance as a powerful manifestation of God's glory and on the vital role our bodies play in deepening our faith as Christians.
—
Libby John is a multidisciplinary artist who holds a BS from the University of Minnesota with an emphasis in dance. She's been teaching modern dance technique for fifteen-plus years and also does freelance choreography for local schools, ministries, universities, and churches. Her work has been performed at the Minnesota Fringe Festival, Project Dance NYC, the YWAM School of Dance Studies, and Art House North, where she is an artist partner. Libby is also a singer-songwriter who has written and recorded two albums of original music. Her current artistic work focuses on encouraging artists and churches on the integration of artistic mediums for a more embodied expression of the Christian faith. She completed the artist residency program through Fuller Theological Seminary's Brehm Center and now serves as a facilitator for artists in the program. In 2017 she created the podcast Art & Faith Conversations, which features artist interviews and is one of the leading podcast resources for Christian artists. In 2018 Libby formed the nonprofit Vivid Artistry Co. to provide spiritually formational experiences through artistic expression and to be an oasis of beauty and rest through retreats, workshops, media, and live performances by Vivid Artistry Dance Co., a modern dance company that Libby launched and directs. She resides in St. Paul, Minnesota, with her husband, three daughters, and their pups, Dakota the Havanese and Sage the labradoodle.